"The key to being strong is not being afraid. Don't be afraid of an extra mile. Don't be afraid of that extra plate of weight. And don't be afraid of the steroids."
A touching quote by a legendary workout guru. He didn't actually say this, but I like to imagine he did.
Either way, it was a fun socially distanced way to get in shape. Vincent really motivates us to work out harder. After all, look at how hard he works while doing a squat: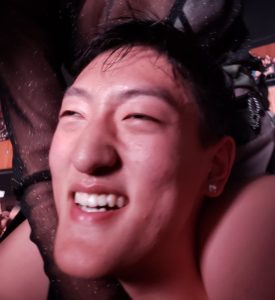 What a handsome man.